Palmetto Air Service is its people. We are dedicated to giving you the best and most thorough flight instruction possible, and we like to have fun while doing so.
Palmetto Air Service was founded in 1968 by just-retired Air Force Lt. Colonel Haywood (Woody) Faison,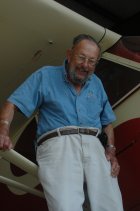 who was looking for a way to keep doing what he'd been doing -- flying. He first soloed in 1936, and never spent much time away from airplanes after that.
In recognition of his long service to aviation, the South Carolina Aviation Association honored Woody with induction into the Aviation Hall of Fame in 1999. The Charleston County Aviation Authority and the Town of Mount Pleasant named the access road to the East Cooper Airport after him in 2001. Most recently, the Aviation Authority voted to rename the airport Faison Field in his honor.
Woody died in 2007 after a short bout with pneumonia. We miss his sure touch on the controls, his unflappable enthusiasm in the airplane, and the knowledge and wisdom he was so generous to share. His legacy and his company live on. Please click here for our tribute to Woody.


Edna Young

came to the company after a varied career as a college professor, technical librarian, pipe organ designer and builder, translator, and writer. An Air Force brat, she declared (at the ripe age of three) to the assembled dignitaries at her parents' party that SHE was going to fly airplanes too. She made it! Edna's a commercial pilot, Advanced Ground Instructor, and Instrument Ground Instructor, and is also the one with all the pink stripes on her hand tools. (Sorry, guys, but if you "borrow" my torque wrench, it's easy to find the filcher!) One glimpse at the working conditions at her last company and you can see why she came looking for the Big Sky.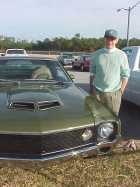 Robin Hefka's real job is instructing for Palmetto Air Service, but he moonlights as a captain for a major US airline. He also flew C-141s for the US Air Force, which gives him fodder for a lot of great stories. He's got a wicked sense of humor and a wonderful way of explaining the oddities of aerial navigation. When he's not looking for his gate or waiting for a pushback, he spends his time restoring Very Ugly Cars. See what we mean?



Sam Hoerter has flown more hours than Edna, Robin, Chris, Jim, Jason, and Mike combined. However, most of those flights were logged while daydreaming in school or flying a desk (his favorite being a light oak, six-drawer model that handled crosswinds with ease.) Seriously, Sam provides our students with aviation management insights as well as flight experience. . . and if you catch him on a good day, he may even loan you his Johnny Rocket flight helmet! Sam is also a Cirrus Standardized Instructor Pilot, and available for training in your Cirrus aircraft.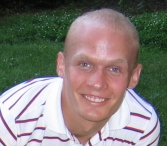 Chris Riffle is a computer science type by training, and writes software for fun and profit. Chris is pretty quiet until he starts talking about the things he really loves, then he lights up like a Christmas tree. What does he love? Flying, of course, and teaching flying. Skydiving and (legal) BASE jumping. Teaching French to non-profit medical groups travelling to third world countries. Writing software. Download his open-source JFlight logbook. Chris might be quiet, but he's certainly never bored!


Jim Pencarinha has been hanging around airports since he was old enough to get himself out to one. He's directed airport operations at a major FBO and managed aircraft for private and corporate clients, but discovered that it's a lot more fun to be IN the airplane. Jim holds an ATP certificate, and regularly flies charters in a Citation Bravo, King Air, or Cirrus. Jim is available for contract pilot services.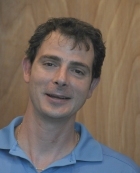 Jason Maxwell comes to us from the US Navy, where he flew P-3Cs on a number of most interesting missions. A native of Texas, Jason holds an MBA from The Citadel and owns Revolution Investments LLC, specializing in rehabilitation of distressed properties. Jason and his wife, baby daughter, and two dogs live in Hampton Park.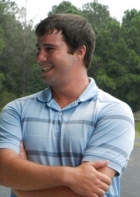 Paul Ricciardone is a "local boy done good" with long-time ties to Palmetto Air Service. He had his first small airplane flight here courtesy of instructor Robin Hefka, who's the father of one of Paul's high school friends. That lesson apparently stuck, since Paul went off to Middle Tennessee State University and recently graduated from the Aerospace Department. As part of his Professional Pilot major, Paul earned his flight instructor and instrument instructor certificates.


Rudder walked out of the woods a few days after the airport opened, skin, bones, and heartworm. Rudder became a fixture at PAS, and went with us on enough cross-countries that people still ask about her. We still miss her, and still find her tennis balls in odd places.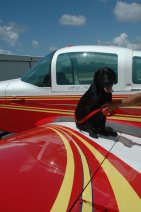 Waco came to take over Rudder's job in the summer of 2006. She'd spent a long time at the pound before she found a person she wanted to go home with (Woody). She's a true labrador retriever -- although she doesn't care a hoot about tennis balls unless they belong to someone else, she'll chase after her yellow lab pal Cheyenne and bring her back every time. She's happy to greet all comers with a wag and a lick and a good check to see if they have anything edible she can filch.



In addition to our own instructors, we have some other professionals that make our flying lives possible, not to mention easier and safer.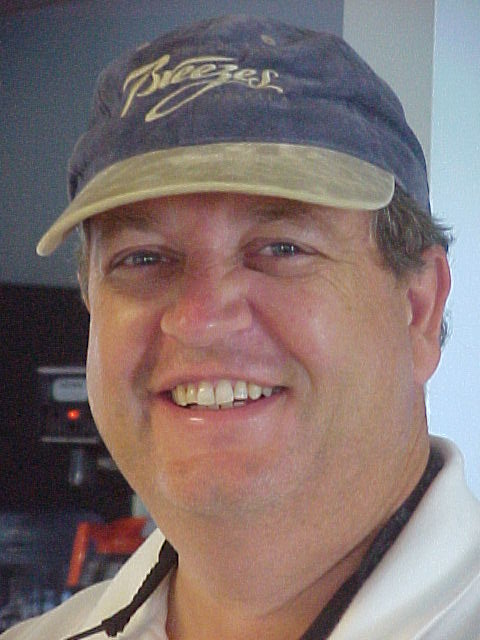 Mike McCurdy started his flying career at Palmetto Air Service, instructed for us for a while, and founded CRAFT which has the only full motion AATD (simulator) available for flight training in the area. Palmetto Air is a block time partner with CRAFT, so even though Mike's not actively flying for us these days, we still get the benefit of his expertise.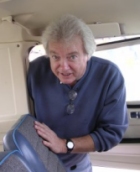 John Rogers and Stick Steckel of Rogers Aircraft Maintenance at KJZI are the geniuses who keep our airplanes flying. They do our required inspections (the easy part) and they troubleshoot (the hard part) and fix the quirky problems that occasionally plague heavily-used training airplanes. Without them, we couldn't do our jobs!


As ever, it's our students who make us what we are. Our graduates are instructing, flying for major and regional airlines, in the military, and serving as charter and corporate pilots. They're building airplanes, and they're flying for business instead of driving or riding. They're also flying their friends and families to places they might never get to otherwise. We'd love for you to join them.